Features
Create a quiz in minutes!
It take only a few minutes to create a quiz in our easy-to-use quiz-maker. You can add as many questions and options as you like, even use images.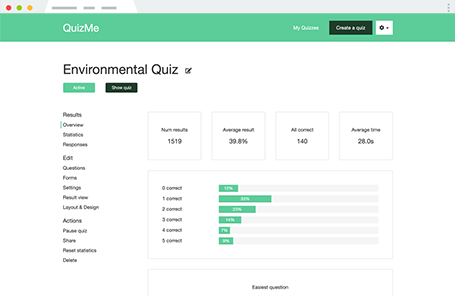 Full insight
Realtime generated statistics shows you which question is the hardest, which option is the most popular, how many quiz users you have and much more.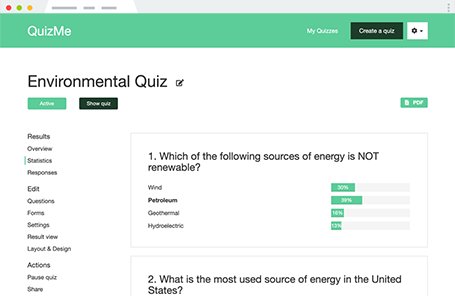 Dig into users answers
Look up what users are responding to your questions.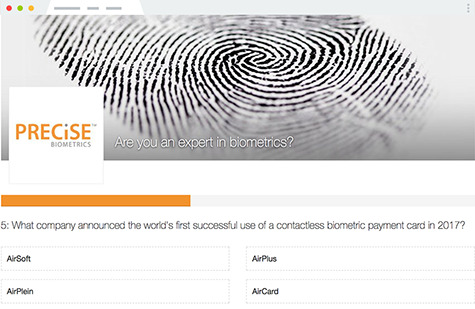 Customize the look
Select color and upload images to make the quiz fit your company.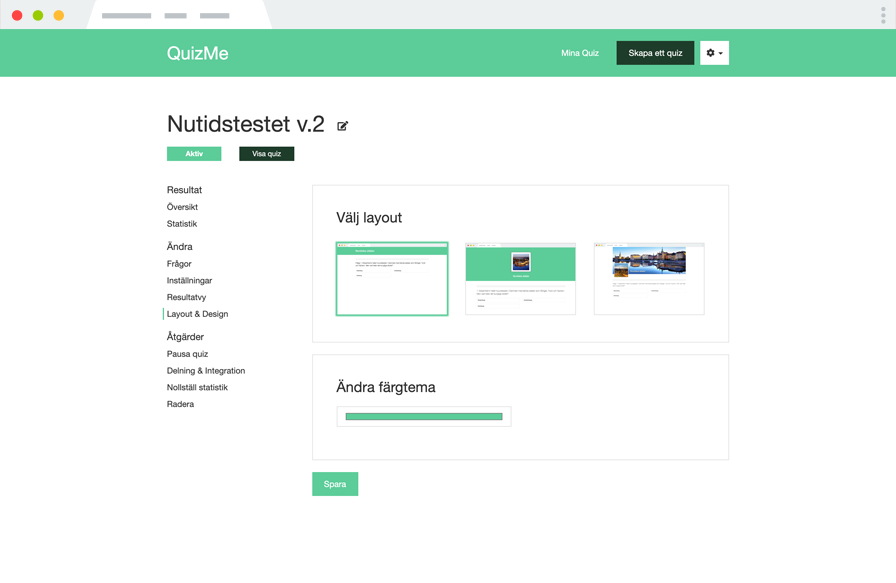 Make beautiful quizzes
Choose between multiple layouts and use images or your company's logotype to make the quiz look just right.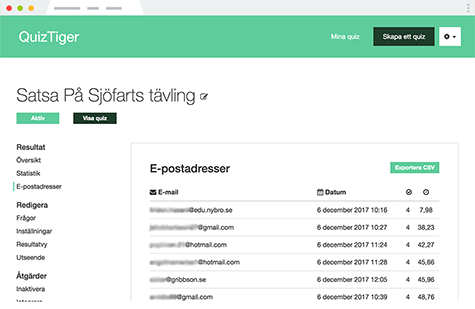 Collect emails from users
Generate leads by asking for name and e-mail before or after the the quiz. Export leads and use them to market your business.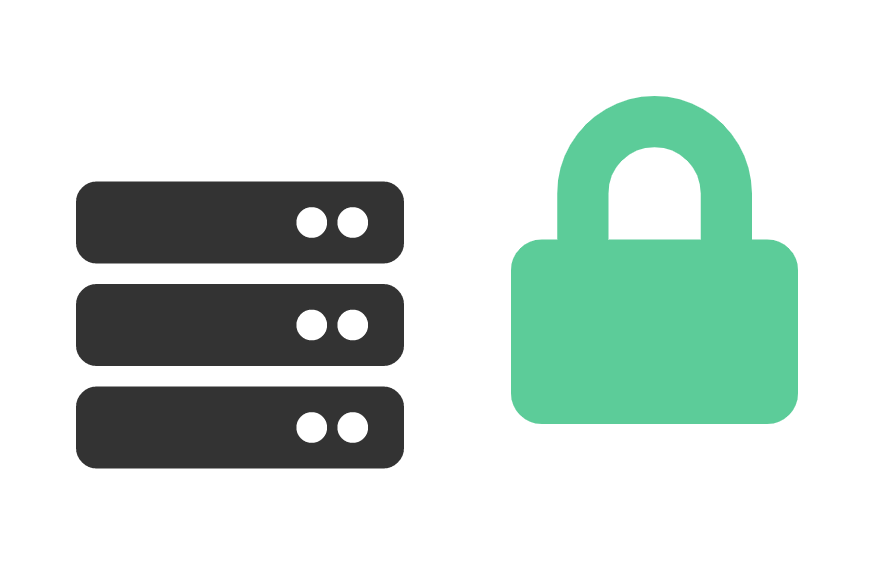 Custom domain. Secure with automatic HTTPS
Use your own domain to host your quiz to make your customers feel at home. We will make sure everything is secure with automatic HTTPS/TLS setup.